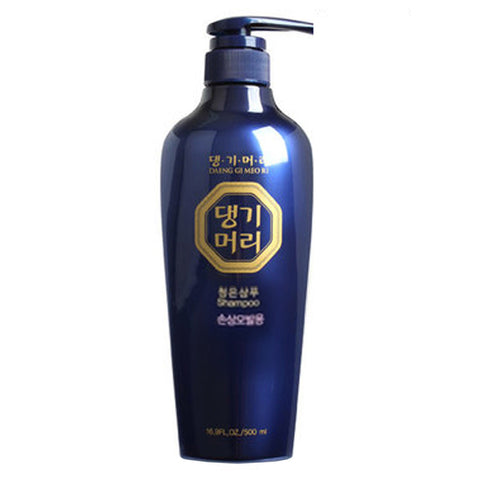 DAENG GI MEO RI CHUNG EUN SHAMPOO FOR DAMAGED HAIR 500mL
Consumers who want concentrated scalp care with mild oriental herbal medicines.
Chung Eun Shampoo for damaged hair: contains oriental herbal extracts.
Contains chrysanthemum zawadskii, ginseng, pleuropterus multiflorous, and morus bark to make the hair roots stronger and help with scalp circulation for healthy hair.
Silk contents provide care for damaged hair and argan oil coats the hair to prevent damages.
Size: 500mL
How to use: 

Apply to wet hair. 

Massage into a rich lather, covering all areas of the scalp and hair. 

Rinse with warm water.
Orders may take between 24-48 hours to process. We accept returns within 14 days of receiving the items. Customers are responsible for all return shipping postages, unless the items are defects or our faults. (Returns will not be accepted without a Return Authorization number.) Due to the nature of the products, all returns must be in NEW, UNOPENED and UNUSED condition. This policy has been put in place due to strict health and safety reasons. The warehouse will inspect merchandise sent back for a refund and reserves the right to reject returns.
Please contact I-World customer service department to have return authorization number. Department: I-World customer service Email: customersevice@iworldus.com Phone: 562-333-8284